My name is Tom Kirkendall. I have been involved in the planning, trial, and appeal of a wide range of complex business litigation matters for over 40 years.
It has been my privilege to represent a wide variety of clients in complex business litigation and reorganizations in state and federal courts throughout Texas and the United States. Those cases, trials, and appeals have involved such diverse areas as corporate reorganization and bankruptcy, anti-trust, securities and business fraud, real estate, construction, oil and gas, insurance disputes, civil rights, free speech issues, defense of civil and criminal contempt matters, defense of show cause hearings in sanctions matters, and defense of coaches and players in NCAA Infractions proceedings.
My law career began and evolved in Houston. I worked for one of Houston's oldest downtown law firms as a law clerk while attending law school and as a lawyer for two years after graduating from law school in 1979. Then in 1981, two friends and I started one of the first business litigation boutique law firms in Houston. That firm became prominent over the following 20 years in corporate reorganizations and complex business litigation matters in Houston and throughout Texas.
In 2000, I established my current solo practice in which I concentrate on the following:
Personalized representation of clients in complex business litigation matters (more information on the nature of my practice is here);
Utilization of the latest computer technology in such representation;
Providing specialized "gatekeeper services" for business clients in the coordination and management of complex business litigation and corporate reorganization matters; and
Serving as a mediator of complex business disputes.
Before moving to Houston, I was born and raised in Iowa City, Iowa as the fourth of ten children in the family of the late Dr. & Mrs. Walter M. Kirkendall. My father was a long-time Professor of Medicine at the University of Iowa College of Medicine when he moved our large family to Houston in 1972 to become the first Chairman of the Department of Medicine at the then-new medical school at the University of Texas Health Science Center in Houston's Texas Medical Center.
After moving to Houston with my family in 1972, I worked my way through undergraduate school and law school at the University of Houston where I had the good fortune of studying under several outstanding scholars. During undergraduate school, I studied under the legendary political philosophy professor, the late Dr. Ross M. Lence, and while attending the University of Houston Law Center, I studied business law under the renowned business law professor, the late Raymond T. Nimmer, as well as evidence and criminal law under the famed criminal law expert, the late Newell Blakely.
Over the years, I have refreshed and refined my views on law and business through preparing lectures for the State Bar of Texas Advanced Bankruptcy Seminar, the Houston Bar Association, and several other continuing education forums. I also have taught classes and led discussions on a variety of business law topics for the University of Houston Law Center and the University of Texas Law School, as well as private companies and citizen groups. For over 40 years, I have maintained an "AV" rating from the Martindale-Hubbell Legal Directory, which is the highest rating of that service.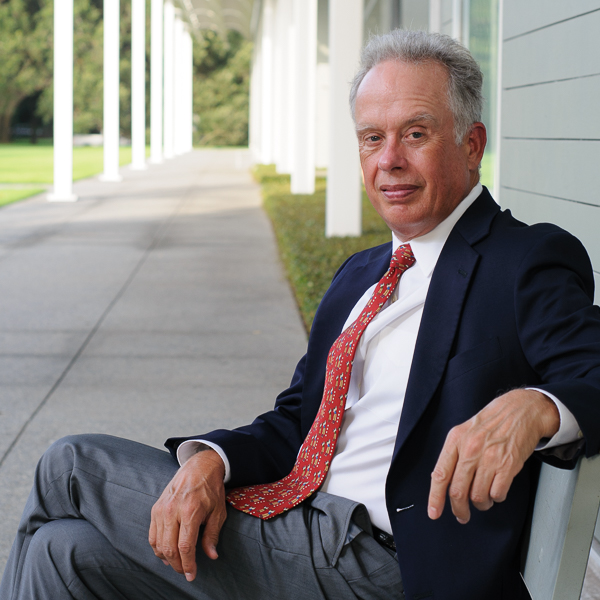 Mr. Kirkendall regularly practices in many Texas state courts, the United States District and Bankruptcy Courts for the Southern, Northern and Eastern Districts of Texas, and the Fifth Circuit Court of Appeals. Mr. Kirkendall is also a member of numerous professional organizations, including the following:
Texas, Houston, The Woodlands, and Fifth Circuit Bar Associations;
The State Bar of Texas Litigation, Appellate, Bankruptcy Law, Antitrust and Business Litigation, and Computer & Technology Sections;

Sustaining Life Fellow of the Houston Bar Foundation;
For over a decade beginning in 2004, I maintained the Houston's Clear Thinkers weblog in which I have written extensively about issues of interest to the Houston legal, business, and medical communities. Through these writings, I have been an advocate for public and legal policies that encourage individuals and businesses to take the risks necessary to create wealth and jobs for communities. At the same time, I have criticized anti-business bias and the increasingly common use of the government's overwhelming prosecutorial power to regulate and stifle beneficial business risk-taking that creates wealth and jobs.
Last but certainly not least, I have been blessed to be married to Susan Schearer Kirkendall since 1983. We reside in The Woodlands, Texas, which is a large suburban community 30 miles north of downtown Houston.
My policy is to provide client references to prospective clients upon request. Please contact me by phone or email for information regarding references.